My Dreams and Me
By Emilio S. Cot
About My Dreams and Me
There is a complex science behind dreaming, but this book is not about that. Instead, the book is a journey through the author's everyday experiences and how they emerge in his dreams. It explains how his understanding of who he is was shaped by analyzing his dreams.
The author takes on many facets of life: Love, Romance, Sex, Violence, Conflict, Fear, Work, Relationships and Recreation. We all experience some or all of these things on a regular basis. It could be personal, it could be second-hand or it could be random. These are the topics that came up over and over again in the author's dreams.
And it is the intensity of each dream that allows the author to remember so many of his dreams. So much so, that there are many dreams that he can look back on from many years ago, and still remember them vividly with just a few keywords to remind him of them.
So, what will the reader find in this book? About 145 dreams in less than a full year. Here we have a prolific dreamer with captivating dreams and amazing observations. A true reflection of the author's life. To finish the book, there is a professional commentary by Suzanne Saldarini, a dream analyst, as well as an epilogue summarizing what the author learned and what the author offers the reader.
As our author writes in the Introduction, more than anything else, writing this book has taught him a lot about himself. But, more importantly, this book will tell the reader more about him/herself, as they start thinking about their dreams and their life.
In the end, it is a book for anyone, academicians and laypeople alike, who wants to learn more about themselves, as we all live, we all experience, we all sleep, and we all dream. Let this book be an encouragement to the readers to think about their life through the prism of their own dreams.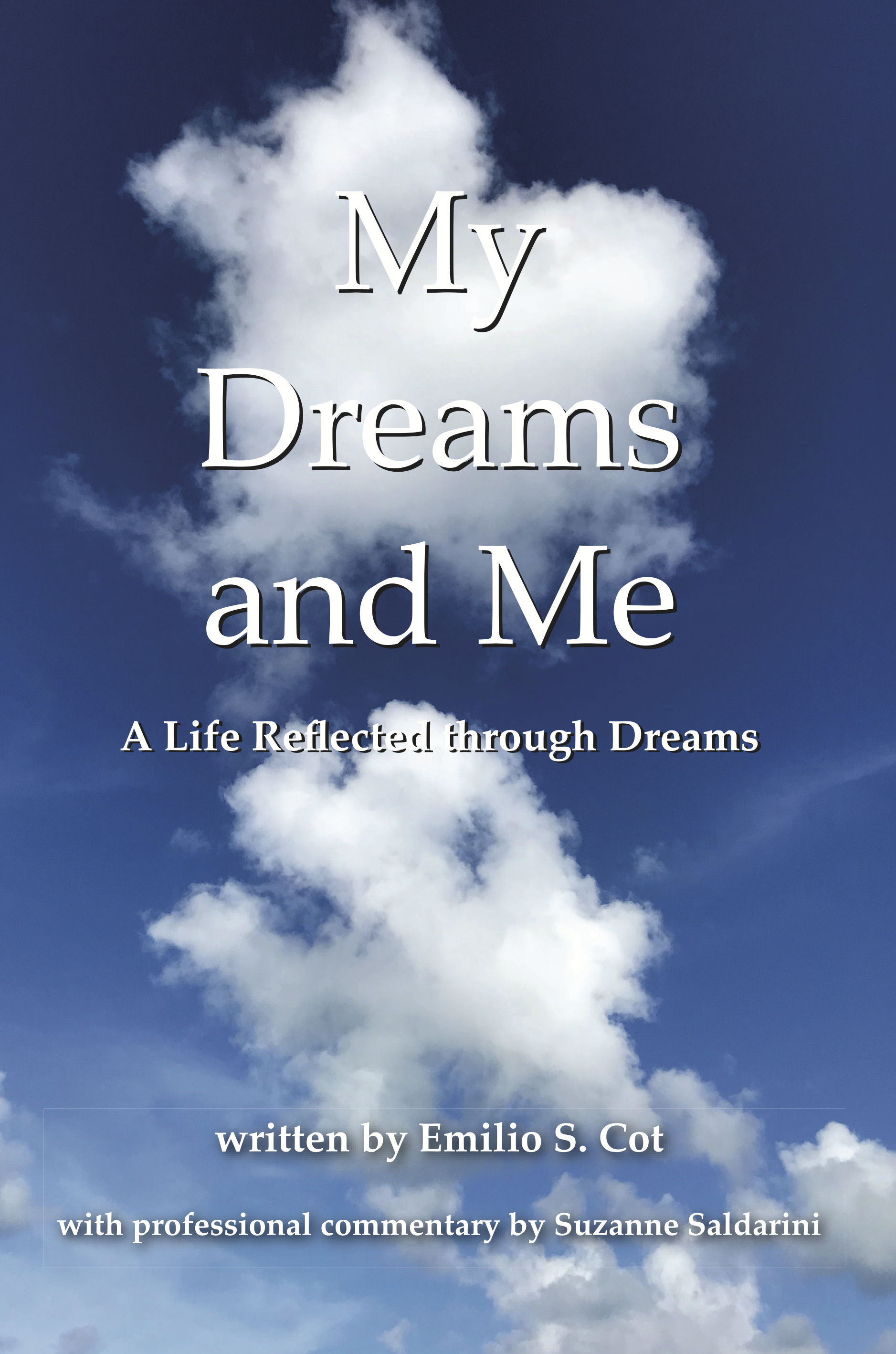 Endorsements
Fascinating! If dreams pique your curiosity, Emilio Cot's MY DREAMS and ME is a book for you. Extraordinarily candid, this dream diary leads readers through a full year of one man's dream life. The result - an intimate tour of his private internal world - is a unique resource for therapists, teachers and students, and presents a challenge to all of us who dream.

Suzanne Saldarini

MA, LPC, NCPsyA

I had Emilio on my show and we discussed his book on air just before it was published. The subject matter was extremely interesting and my listeners and I are looking forward to reading the book.

Ralph Romeo

Radio Show Personality; WPAT NYC; SiriusXM

Emilio is a talented writer. He took a germ of an idea and crafted a book that begs to be read. He has a passion for writing and persisted in following his dreams to see his words printed on the page.

Jamie Novak

Author of Keep This, Toss That
Available Now
Buy At
Listen to Emilio's interview about My Dreams and Me
Ralph Romeo Show on WPAT-NYC 930 AM
Read a Sample
Dream from JANUARY 29 (FRIDAY)
The house is almost dark, as it is sunset, and the lights are not on. It's growing slowly, but eerily, darker and I am alone in a house that's not really mine. But I must be living there, because I know where I am and I know what's under the house.
I am worried and confused. I am waiting for the police to come and I am not sure how I am going to explain what they'll find in the crawlspace.
Below me are the remains of someone who was killed...
Keep Reading
Back to Top